Hey, it's my
latest piece at Hevria
! I was complaining about our personal posts being too depressing these days, or maybe just mine, and Elad said that I should write something happier. We happened to be drinking at the time. The sun might or might not have been up, I'm not telling. What happened next was this blog post. I guess it really is possible to find inspiration anywhere.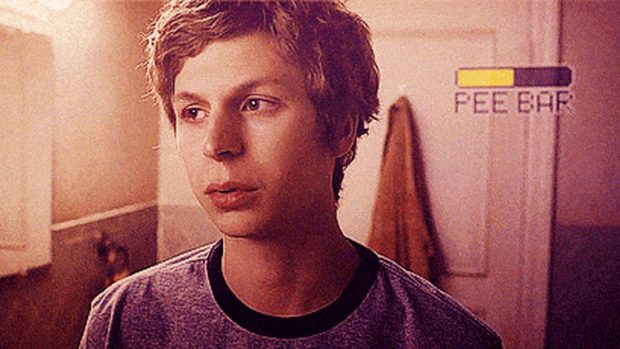 Sometimes you just need to get out.
There's that moment at the bar where the debate is getting a little too intense and I'm getting a little too evasive, and it hits. The realization that I haven't peed in two hours. Yes, I am sitting with one of my best friends in the world, and yes, we are yelling at each other at the top of our voices, but the moment I stand up, something changes — I have a bit more of my personal space to myself, I am seeing the room from a different vantage point, and the world seems like a little bit of a different place.
"Excuse me," I say, in a completely different voice from the one I've just been using, and using words, like excuse me, that I never thought I'd speak again. And then: "I'll be right back."
And when I slip away, the world slips away from me.
Sometimes it's just so good to go to the bathroom. Not the act itself, but the act of leaving behind the world and making yourself alone. I've been operating on a constant emotional peak over the past few weeks, and I keep telling people, "I feel drained." Those three words have never seemed so inappropriate: Whenever I feel an emotional overload, what I really should be saying instead is, "I
need
to drain." There's a Hasidic concept called
hisbodedus
where you leave your surroundings, leave your world and run to the nearest forest and scream as loud as you can, at the top of your lungs. Peeing might be the urban version of that.
(
read the rest
)